22 September 2015
From the section Europe
EU interior ministers have approved a controversial plan to relocate 120,000 migrants across the continent over the next two years.
It will see migrants moved from Italy, Greece and Hungary to other EU countries.
Romania, the Czech Republic, Slovakia and Hungary voted against accepting mandatory quotas.
After the vote, Slovakia's prime minister said he would not accept the new quotas.
Finland abstained from the vote. Poland, which had opposed the proposal, voted for it.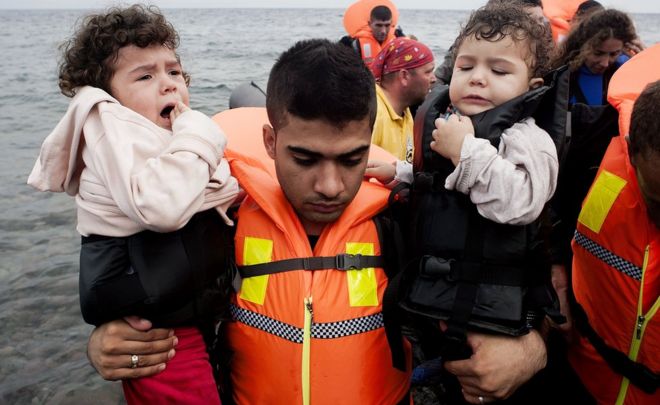 The BBC's Europe correspondent Chris Morris says it is highly unusual for an issue like this - which involves national sovereignty - to be decided by majority vote rather than unanimous decision.
The matter must now be ratified by EU leaders in Brussels on Wednesday.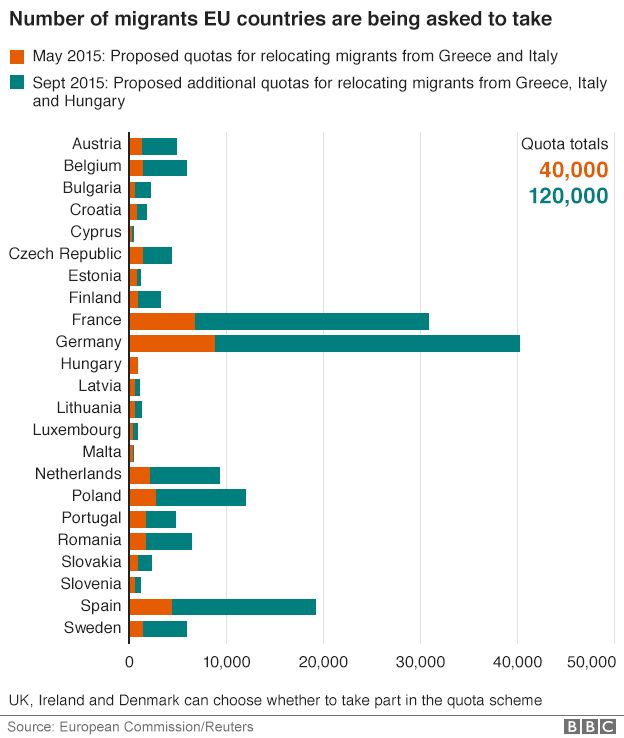 Who are the 120,000?
All are migrants "in clear need of international protection" to be resettled from Italy, Greece, Hungary to other EU member states
15,600 from Italy, 50,400 from Greece, 54,000 from Hungary, though it is unclear how many are still in Hungary
Initial screening of asylum applicants carried out in Greece, Hungary and Italy
Syrians, Eritreans, Iraqis prioritised
Financial penalty of 0.002% of GDP for those member countries refusing to accept relocated migrants
Relocation to accepting countries depends on size of economy and population, average number of asylum applications
Transfer of individual applicants within two months
Source: European Commission
read article @